Discerning shooters always seek superior performance and unmatched reliability in the vast realm of ammunition. A name that has recently been making waves in shooting circles is C.O.D. Ammo, produced by Turan Ammunition (www.turanammo.com) in Turkey exclusively for LIMITLS LLC (www.limitlessguns.com). With its commitment to innovation and precision, C.O.D. Ammo has swiftly risen through the ranks, captivating the attention of USA shooting enthusiasts. C.O.D. Ammo is currently available in 9mm Luger FMJ 115 grain and will soon be available in the following additional calibers: 9mm Luger FMJ 124 grain, 0.223 REM, 5.56mm NATO FMJ 55 grain and 62 grain steel core. 
This comprehensive review will closely examine C.O.D. Ammo's features and benefits, evaluating its performance, origin, and widespread reputation. We will also discuss its pros and cons so you can decide if it is the best ammo for your gun.


C.O.D. Ammo: Unpacking the Quality
C.O.D. Ammo, a relatively new entrant in the ammunition landscape, has significantly impacted the market due to its unwavering focus on cutting-edge technology and exceptional craftsmanship. The brand was designed exclusively for LIMITLS LLC by Turan's experienced engineers and firearms enthusiasts to combine traditional ammunition practices with modern ballistics and material science advancements.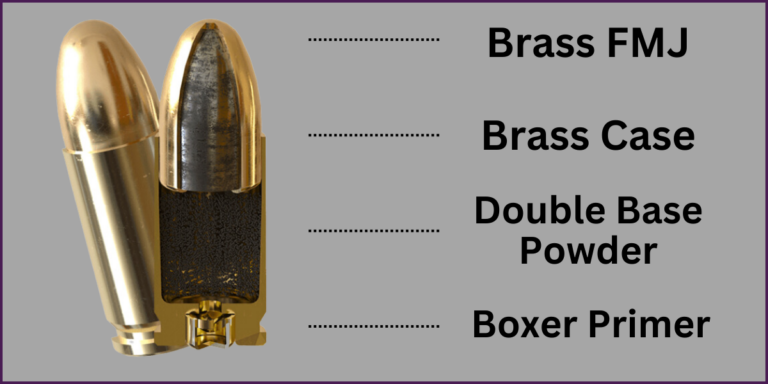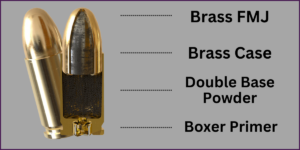 Is C.O.D. Ammo good quality ammunition?
C.O.D. Ammo has garnered a reputation for producing high-quality ammunition. C.O.D. Ammo uses high-quality components in its shell, including new factory brass cases, sealed projectiles, and boxer primers. The company's ammunition is loaded to strict Mil-Spec standards, ensuring consistent performance. The brand's focus on advanced technology, precision manufacturing, consistent performance, and highly competitive price has led many shooters to trust and rely on its ammo.
| | |
| --- | --- |
| Bullet Weight | 115 grain |
| Bullet Material | Jacket: Brass(CuZn30) – Core: Lead |
| Case Material | Brass (CuZn30) |
| Primer Type | 4.4 Boxer Primer |
| Powder Type | Double Base Powder |
| Case Length | 19.1mm (-0.2mm) |
| Bullet Length | 14.7mm (-0,6mm) |
| Cartridge Length | 29.69mm (-0.8) |
Where is C.O.D. Ammo made?
C.O.D. Ammo is manufactured by Turan Ammo exclusively for LIMITLS LLC in state-of-the-art facilities built on 130,000 m² in Üzümlü in Turkey, utilizing the most advanced machinery, ensuring each round meets NATO specifications. Through facility expansions and advanced machinery, Turan can produce superb, high-performance C.O.D. ammunition at a very affordable price. That adheres to strict quality control standards. These facilities are equipped with modern machinery and staffed by experienced professionals to ensure the production of reliable and top-tier ammunition.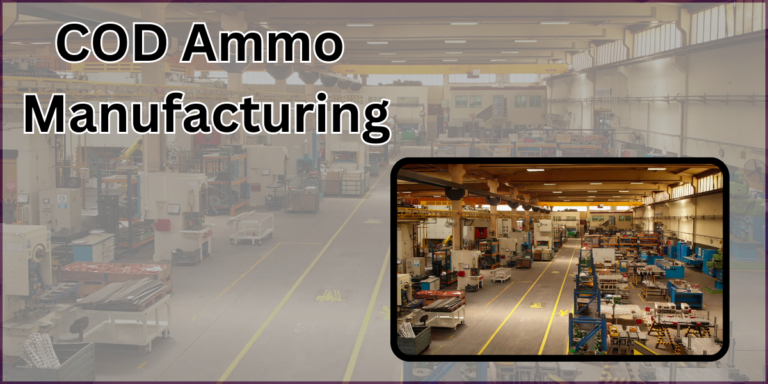 Who makes C.O.D. Ammo?
C.O.D. Ammo is manufactured by Turkish Turan Ammunition, a Turkish armed forced approved supplier and state of the art factory. C.O.D. Ammo is crafted by Turan's team of skilled engineers, firearms enthusiasts, and experts committed to pushing the boundaries of ammunition technology. The brand's attention to detail and passion for firearms is reflected in the quality of its products, which are known for their accuracy and reliability.
Where can I purchase C.O.D. Ammo for my firearms?
C.O.D. Ammo is exclusively available for sale online on the exclusive importer LIMITLS LLC's online gun store www.limitlessguns.com 


Performance and Real-World Testing
C.O.D. Ammo is widely recognized for its impressive performance. The brand's dedication to innovation, high quality components, and rigorous quality control have resulted in ammunition that excels in accuracy, consistency, and reliability across various shooting scenarios.
Our meticulous testing affirmed C.O.D. Ammo's merits. Tight groupings at varying distances underscored the brand's commitment to precision manufacturing. Minimal velocity deviations spoke volumes about the stringent quality control measures implemented during production.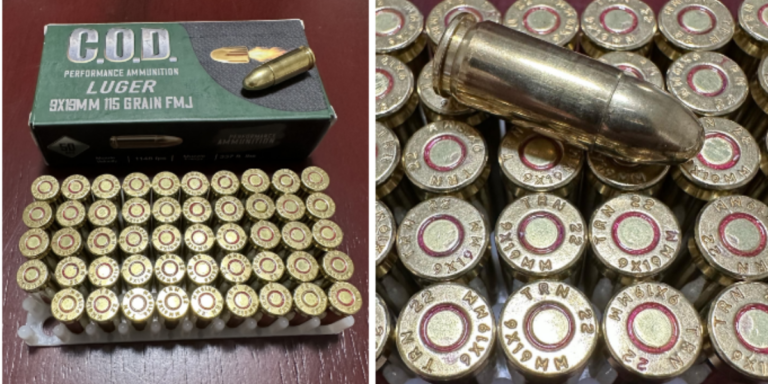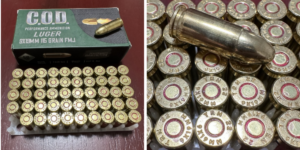 Performance

Velocity (m/s) at 2,5m

350 ± 10m/s – 1148 ± 30 fps

Max Average Pressure

2350 Bar

Max Probable Sample pressure

2600 Bar

Energy

457 J – 337 ft.lbs

Accuracy Rs

Max. 10cm 48m

Extraction Force

≥200N

Sealing

Water Tightness ( -6 Bar Vacuum)
User Testimonials and the Surge in Popularity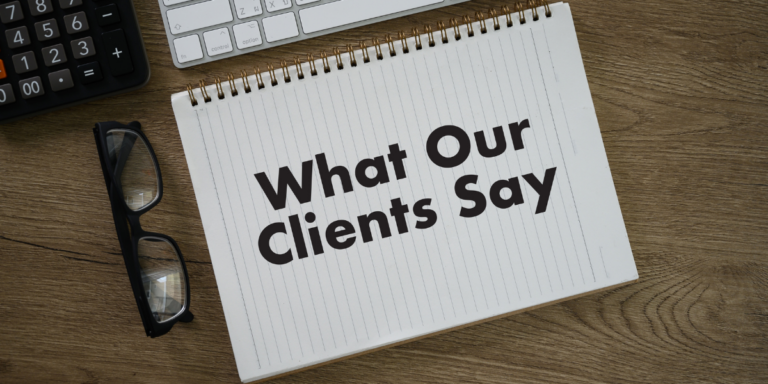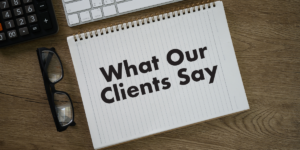 Enthusiasts and shooters who've experienced C.O.D. Ammo firsthand quickly share their affirmative testimonials. The synergy of Mil-Spec quality and best market prices with free shipping is building a loyal following within self-defense and competitive shooting circles.
Conclusion
Amidst a sea of ammunition alternatives, C.O.D. Ammo shines as a beacon of assurance, consistently delivering on its promises of precision, reliability, and innovation. C.O.D. Ammo is a compelling option whether you're a seasoned professional, an avid sports shooter, or an individual seeking dependable self-defense ammunition. With its avant-garde propellants, meticulously engineered projectiles, and unwavering commitment to excellence, C.O.D. Ammo stands poised to leave an indelible mark on the ammunition landscape. As the brand continues its trajectory of evolution and innovation, the future promises even more remarkable strides.